Trollstigen, also known as the Troll route, is a popular tourist route in Norway. The Troll route is a spectacular part of route 63 from Åndalsnes to southern Norway. In total the Trollstigen route is about 20 kilometers long and has 11 hairpin bends. The nature along the route is really beautiful. Waterfalls, steep mountain walls and fjords. You will find it all on this unique route! This spectacular mountain road is a narrow route with beautiful views. The Trollstigen route gives you a view of the Geiranger fjord. The Geirangerfjord is on UNESCO's World Heritage List and is definitely worth a visit!
Why do I have to go to Trollstigen?
Trollstigen is one of the most beautiful roads on earth. The hairpin bends cut through the landscape of waterfalls, mountains and snow in the spring. There are also various viewpoints with a powerful view.
Parts of this road have an increase of ten percent. You can of course come by car, but for people who are looking for a little more challenge, you can also go cycling on the Trollstigen route.
The Trollstigen in Norway. Some roads you have to drive someday. This is one of them. A combination of spectacular nature, architecture and design. You can do the road in two ways. From bottom to top and vice versa (logically). When you arrive at the bottom you will be greeted by the world famous sign of a Troll. Many Norwegians used to believe that trolls have created the landscape in this part of Scandinavia.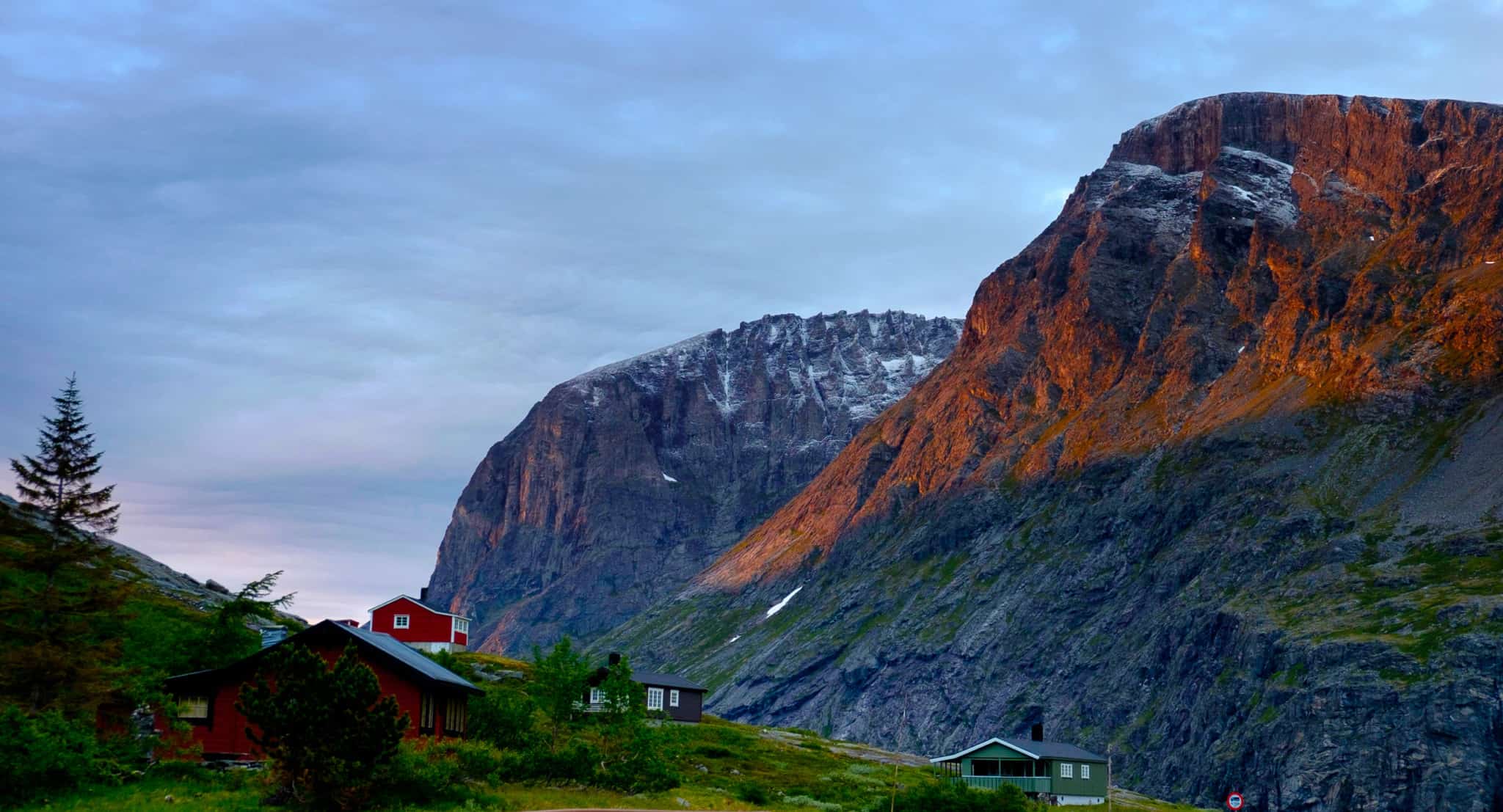 The famous Trollstigen-Geiranger route
The Trollstigen-Geiranger is a route through the wild nature of Western Norway. All elements of Norwegian nature can be found here. Steep mountain walls, deep fjords, waterfalls and beautiful views. One even more beautiful and impressive than the other! You can combine the Trollstigen mountain road with a visit to Geiranger. Geiranger is a beautiful village on the Geirangerfjord. The Geirangerfjord is located on the same road 63 from Åndalsnes to southern Norway.
Last but not least a stop at Flydalsjuvet. This is one of the most popular places to take photos. The viewpoint consists of two different plateaus, a higher and a lower part.
Geirangerfjord has a number of waterfalls including De syv søstrene (The Seven Sister), Brudesløret (the Bridal Veil) and Friaren (the freer). Geiranger and the Geirangerfjord are very popular tourist destinations in Norway.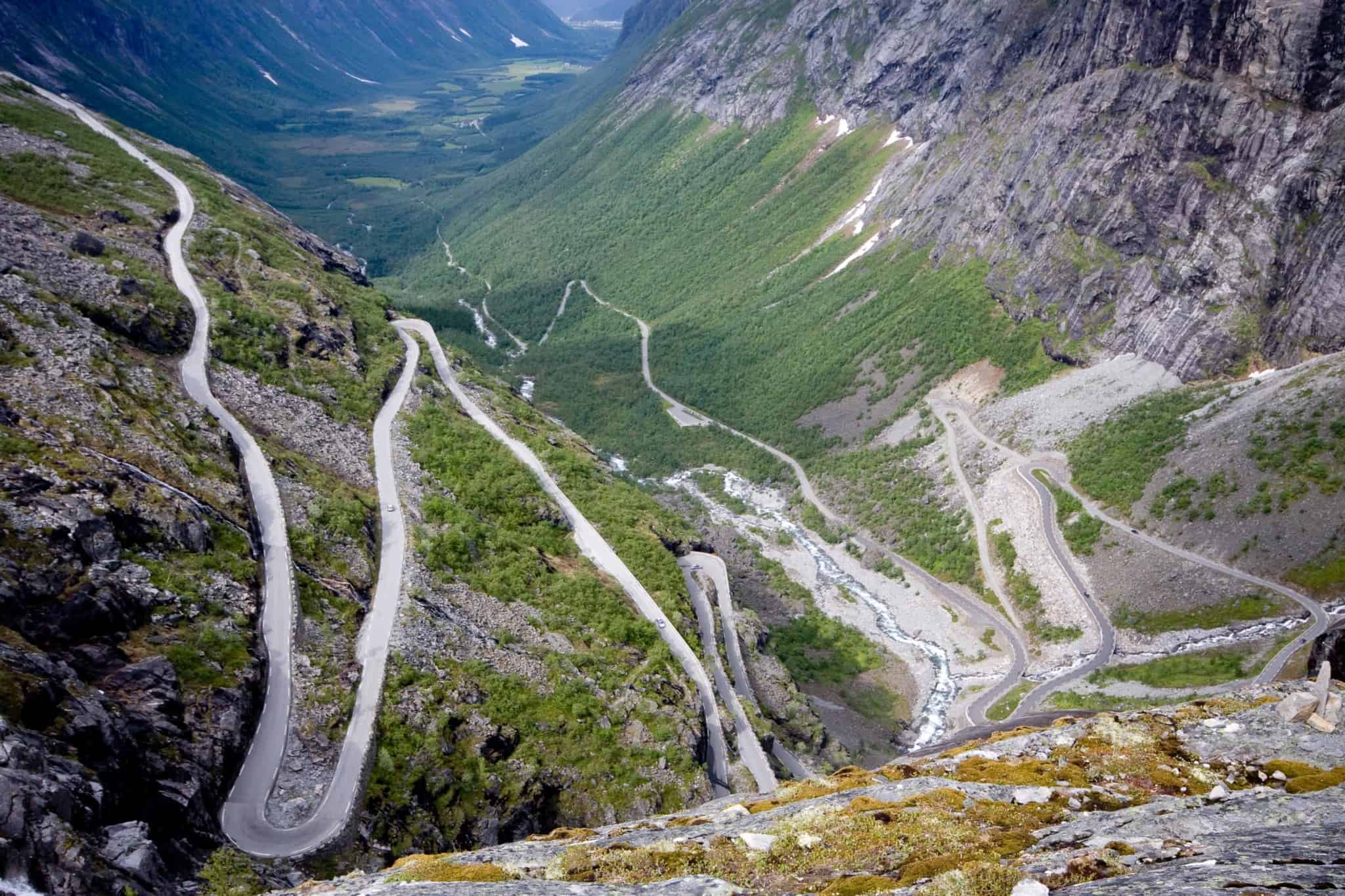 When is the Trollstigen open?
Pay attention! Unfortunately, the Trollstigen route is not accessible in winter. Due to frost and cold temperatures, the route is then too dangerous. Until May, the route may still be closed due to night frost, but the route will be open no later than the beginning of June. For the rest of the year, the route is "just" open and accessible. If you do not want to face any surprises, it is advisable to check this in advance.
[Total:

8

Average:

4.8

/5]
This article was last updated on